After a vicious wreck in Round 4's Fontana race, Jordan Davis was just getting ready to undo his belts and take the window net down when he took a nasty lick by Kenny Myatt near the driver side of the car. Thankfully for the SCS safety changes the safety paddings in the door did it's job but it wasn't enough to keep Jordan from breaking his arm. He is currently wearing a cast and doctors said he could possibly get back in the car 4-6 weeks.

Nick Mace, the owner of Mace Enterprises was very disappointed with Jordan's injury. Nick said, "It sucks Jordan had to get injured in that wreck. Hopefully we can get him back in the car soon and hopefully still get him into the chase. We want all 4 Mace Enterprises cars in the Chase Grid. I have faith Jordan will win some races and finish inside the Top 25."

Nick had a lot of options of his plate of who he could put in the #5 but called up an old friend he started racing with 20 seasons ago, Mason Gordon. Mason is one of the pioneers of the series and has been around racing before the SCS was ever created. Mason Gordon has 3 wins in the series, last coming in Season 7 with Coorweiser. Mason has been in the series off and on, mainly off doing stunts in Hollywood these days but making occasional race starts attempting to make the big events on the SCS schedule. When asked about racing for Mace, Mason said "Two words: Bring It! I haven't had the chance to drive a great car in so long this could be a great chance to win another race. I'm gonna go home and dust off the ol helmet and see what we can't do and possibly bring this #5 team a win."

_________________
President of the Sony Cup Series
Jordan Davis' POV
"After I ran into DJ I was sitting in my car just waiting for my car to come to a complete stop. It finally did on the exit of turn 2, and my spotter said there were a few cars lagging behind but I should be clear to let my net down to tell the safety crews that I was okay. All of a sudden my car was just hit and I banged up my arm against the steering wheel. They said I also had a slight concussion, but I can't really pinpoint when that happened."
Mason Gordon's Car for the next 5-6 Races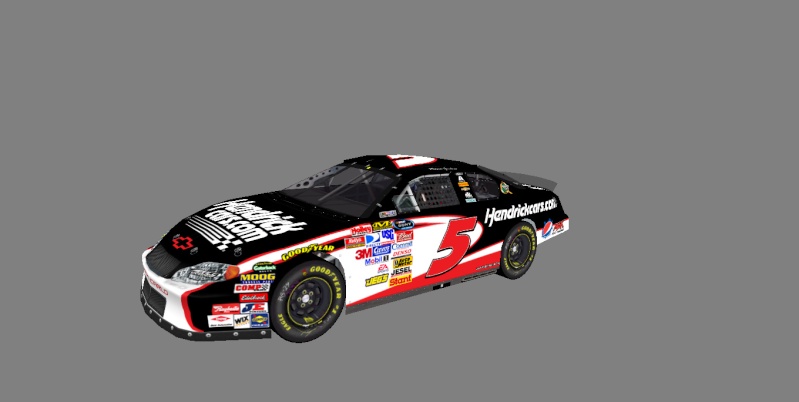 _________________
Jordan Davis
NR2003 Overall Wins: Lost Count
Sony Cup Series Season 7 Champion
Pokemon Cup Series Season 11 Champion
Mobil 1 Cup Series Season 10 Champion
Sony Cup Series 2016 Season Champion

Mr.YAMP

Moderator





Posts

: 709


Join date

: 2015-11-07





Similar topics
---
Permissions in this forum:
You
cannot
reply to topics in this forum